Yesterday, the customs officers of the border crossing point Tabanovce prevent an attempt for trafficking 18 kg Marijuana.At about 6:00 am, on 25th January 2017, a passenger motor vehicle with Albanian license plates, owned and driven by P. S., Albanian citizen arrived BCP Tabanovce, exit section.
Asked by the customs officers whether he had anything to declare to Customs, the driver replied negatively. Despite his statement, the vehicle was selected for control. During the inspection of the boot of the vehicle, inside the gas cylinder, the customs officers found 15 vacuum packed packages wrapped with transparent duct tape filled with marijuana weighing about 18 kilograms.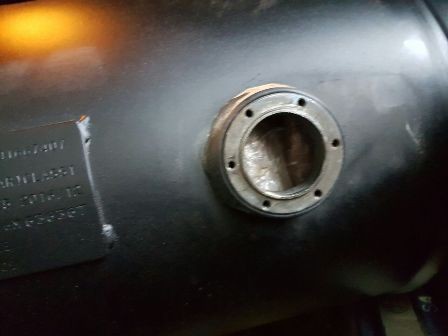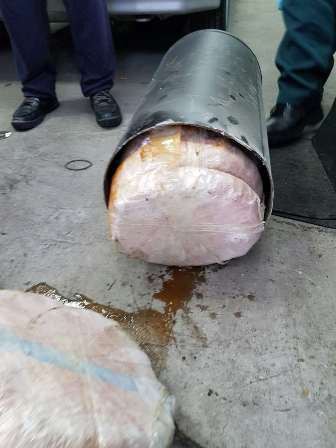 From the preliminary investigation, conducted by inspectors of the Investigation Department, it was established that the suspect bought the marijuana in Albania was supposed to transport it to Germany via Macedonia. He was to be paid for the transport.
Against the perpetrator, the Customs Administration brought criminal charges for "unauthorized manufacture and sale of narcotic drugs, psychotropic substances and precursors" to the Public Prosecutor and the preliminary procedure judge imposed measure - detention for 30 days.
Furthermore, we inform about another case of drug seizure realized last month, given that the investigation in the country is completely finished.
On 17th December 2016, customs inspectors from the Operational Matters Department in cooperation with the Ministry of Interior found about 70 kilograms of marijuana in a truck loaded with PVC windows.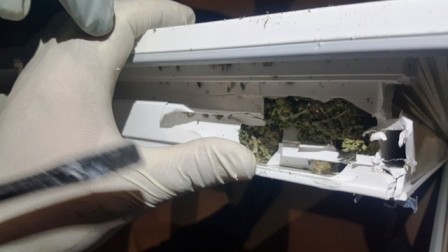 A freight motor vehicle with Skopje license plates, driven by A.S. from Skopje was subjected to customs control with a drugs sniffing dog at the customs warehouse Deni International Skopje. The vehicle, declared for transit through Macedonia, was loaded in Kosovo with two kitchens and 32 pieces PVC window sets, with Switzerland as final destination.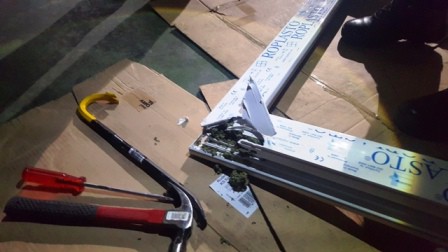 During the inspection, inside 30 pieces of PVC profiles, the customs inspectors found marijuana with a total weight of 70 kg.
The entire documentation, the drugs and the perpetrator were handed over to officials from the Ministry of Interior for further proceedings.