Under the Project for Control of Strategic Goods implemented by the World Customs Organisation (WCO), a national training course "Strenghtening the Strategic Trade Control Enforcement
Capacities for prevention and detection of cross-border trafficking of CBRN substances and dual-use goods" was organized in cooperation with the Customs Administration of the Republic of Macedonia. The training is conducted by experts from the ECO is held within 4th – 7th April 2017 at the Customs Administration in Skopje. Its objective is Strenghtening the national strategic trade control enforcement capacities.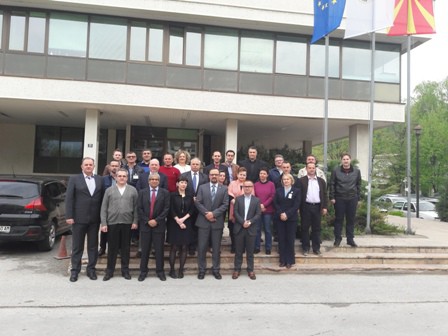 The training consists of two parts. The first part is intended for discussions and interviews with participants from the Customs Administration and participants from external institutions involved in the training. The second part consists of training focused on control enforcement, risk assessment, profiling, targeting, review or operational activities.
Representatives from the Ministry of Economy, Ministry of Interior, Ministry of Defense and the Customs Administration are attending the training.