The customs officers of the border crossing point Tabanovce prevented an attempt for illegal bringing out of 43,800 Euros from the country.
On March 23, 2017 at about 7:15 pm, a motor vehicle with Macedonian license plates, driven by a Macedonian citizen, accompanied by a Macedonian and a Turkish citizen arrived at the border crossing point Tabanovce, exit from the country. Asked if they had anything to declare to Customs, only one of the passengers - Turkish national declared that he had 9,000 Euros, while the other two said they had nothing to declare. During inspection of the persons and the vehicle, besides the declared 9,000 Euros, the customs officers found 34.800 Euros,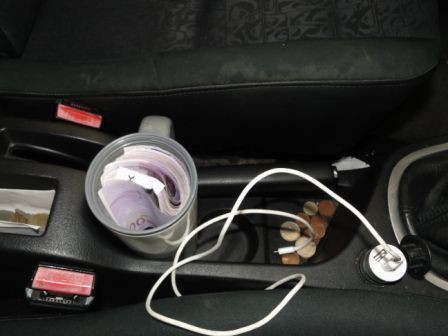 in a coffee thermos and in 10,000 Euros in a box sugar placed in the factory made compartment on the right door.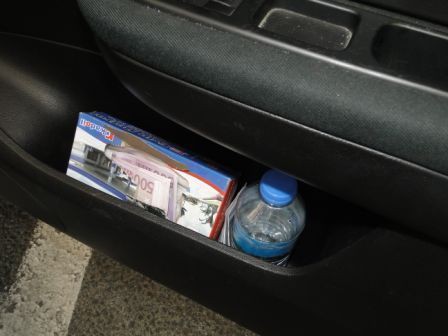 According to regulations, 10,000 Euros were returned to the passenger (in this case the Turkish national)as an amount that can freely be taken out from Macedonia and the other 43,800 Euros for which there was no document of origin were seized. The Customs Administration initiated relevant procedure against the perpetrator.