Customs inspectors of the Investigation Department - Department for Control and Investigation Customs Administration in cooperation with the Ministry of Interior, found 42 packages with 20 kilograms of marijuana at the border crossing point Blace.
On March 21, 2017 at about 10:30 pm, a passenger vehicle with Macedonian license plates, driven by a Macedonian citizen arrived at the border crossing Blace, entrance into Macedonia.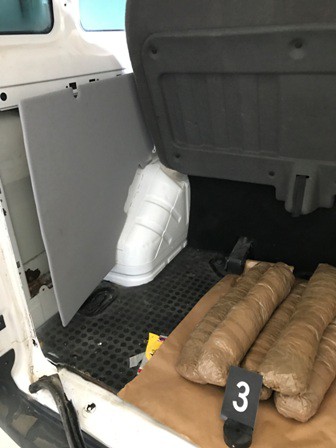 During inspection of the vehicle in the rear doors of the van between sheet metal and the upholstery, in the left and right rear door under the upholstery of the left and right rear wing inside the engine, the customs officers found 42 packages, weighing about 20 kilograms. All packages were filled with plant that was tested with a drug tester NIK, confirmed top be marijuana.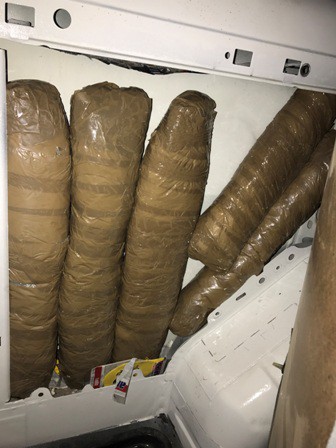 The case, the drugs and the person were handed over to the officials from the Ministry of Interior for further processing.