Yesterday, (4th January 2017) the customs officers of Skopje Alexander the Great Airport prevented an attempt for illegal transfer of 105 thousand Euros.
On 4th January 4 2017, a Macedonian national M.Lj. arrived at the Skopje Alexander the Great Airport and checked in for a flight to Dubai via Istanbul. During detailed control of the passenger, the customs officers found two packages wrapped in white paper and stuck with duct tape around his waist area under his shirt.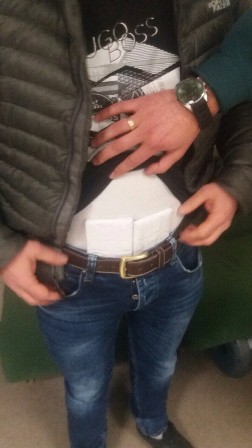 Inside the packages they found 107 thousand Euros. Pursuant the Law on Foreign Exchange Operations (residents can freely take out from the country foreign currency equivalent of 2 thousand Euros) 2 thousand Euros were returned to the passenger, while 105 thousand Euros were seized. Offence proceedings were initiated against the perpatrator.
In misdemeanor proceedings conducted during 2016 related to violations of the Foreign Exchange Law, the Customs Administration seized foreign currency equivalent to 604,394 Euros and 199 thousand Denars.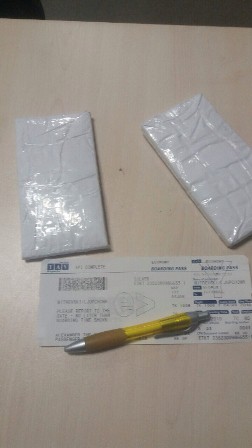 With regard to the foreign currency related offenses (committed in 2016 or earlier, but the decisions for which became final and executive in 2016) 127.6 million Denars (equivalent 2,081,758 Euros were transferred in the budget of the Republic of Macedonia.